Switch Between Phones and Yappy Numbers
On the web application, you will see the model name of the phone currently being controlled. Click on it and a drop down will show all linked phones and Yappy Numbers on your account, allowing you to switch between them.

Switching to a different Phone or Yappy Number will reset all tabs in the application to that device.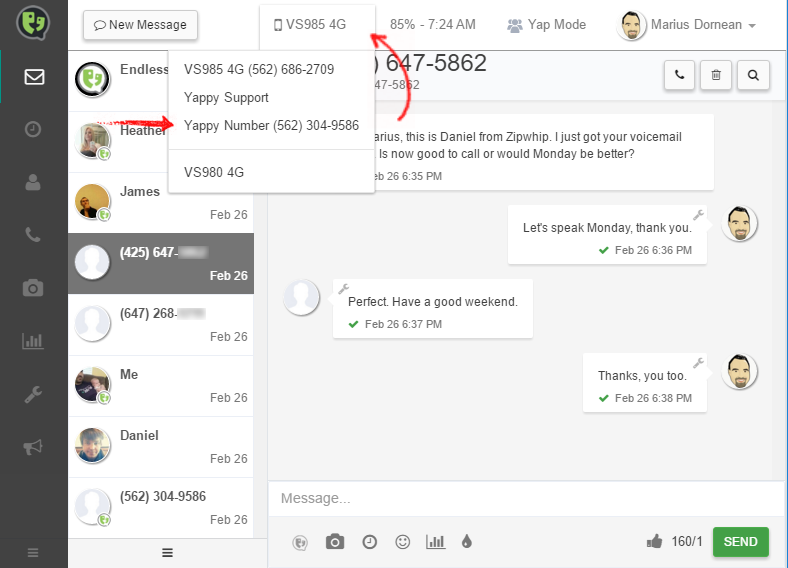 To switch on the Yappy Windows app, go to the settings tab and select the device there.




To switch phones on the Yappy Android app, simply select the Device or Yappy Number from the Drawarer's drop down.